09 Sep

Integrating Pharmacogenomics into Comprehensive Medication Management Process [Podcast]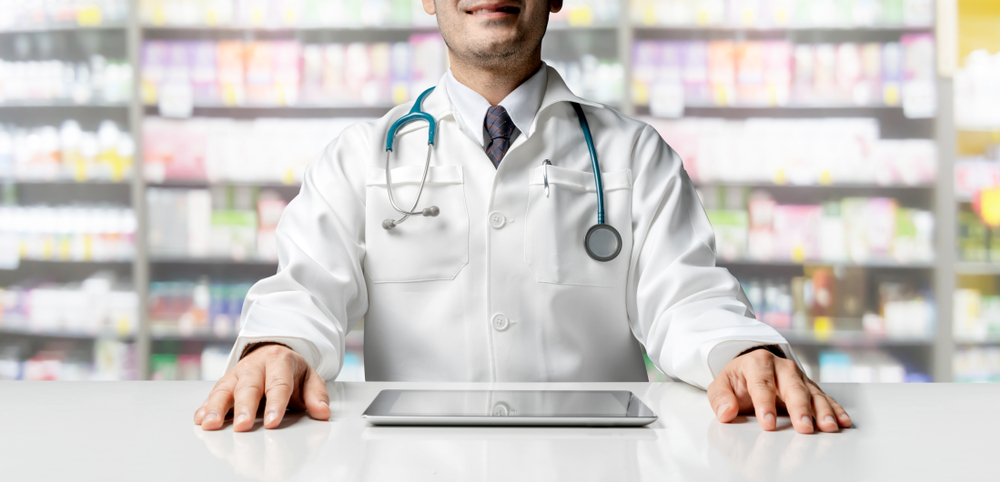 Katherine (Katie) Capps, is the co-founder and executive director of the GTMRx Institute, as well as the founder and president of Health2 Resources. She has served on the board of the Washington Adventist Health Foundation, the Institute for Health productivity management advisory board, the Healthcare Industry Access Initiative and Emmy solutions. She also served on the board of the National Business coalition on health and its National Advisory Board and on the NCQA purchaser committee. 
Katie was a guest on our podcast, Precision Insights, and gave listeners an overview on what comprehensive medication management (CMM) is, and how pharmacogenetics can become part of that process. We've taken some of the highlights of this episode and put them here for your reading pleasure.
What does GTMRx Do? A Comprehensive Medication Management Definition
The Get the Medications Right (GTMRx) Institute brings stakeholders together to optimize health outcomes and reduce costs by getting people the right medications. The goal of the organization is to ensure the appropriate and personalized use of medications by advancing a scientific, evidence-based, and cost-effective decision making process. This is accomplished through a team-based and systematic approach to managing patient's medications: comprehensive medication management (CMM). This is a standard of care that ensures each patient's medications—whether they're prescription, non-prescription alternatives, traditional vitamins, or nutritional supplements—are individually assessed to determine that they are appropriate, effective, and safe, and that the patient can adhere to them. 
GTMRx addresses suboptimal use of medications. Medication therapy problems are a preventable cause of serious adverse health events and avoidable hospital readmissions. Avoidable illness and death that results from non optimized medication therapy led to approximately 275,000 avoidable deaths and a cost of about $528 billion. At the time of the study in 2016, that cost was 16% of annual US healthcare expenses. People are dying because they don't have access to the right dose of the right medication at the right time or because medications that they're taking are causing treatment failures or new medical problems. The Institute advocates that medication experts and clinical pharmacists can prevent or resolve medication therapy problems by working in collaborative practice with the physician. The team-based approach to CMM increases patient access to medication experts because it allows primary care physicians to work with other healthcare professionals to manage patients' medication problems or medications.  
(See also: Comprehensive Medication Management and Telehealth: The Future of Pharmacy)  
What are people getting wrong when it comes to CMM?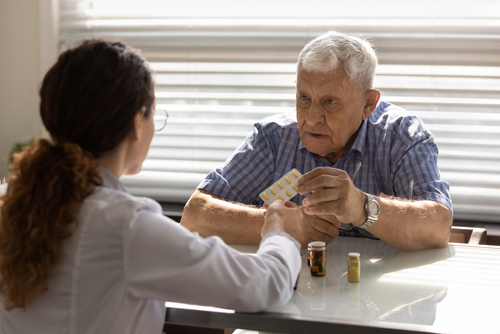 Many have asked: What is the difference between medication therapy management and comprehensive medication management? 
CMM is different from but similar to medication therapy management (MTM). CMM is sometimes conflated with MTM, and the terms are frequently used interchangeably. However, CMM is a team-based process of care where specialist members are working in collaborative practice with a physician to ensure that medications are safe, effective and appropriate. 
An important distinction between CMM and MTM is that CMM is not linked to Medicare Part D and is akin to other health care services performed as part of Medicare Part A. MTM encompasses all types of medication management, so CMS adopted the term medication therapy management. However, the term has been used loosely and has taken on many different meanings over the years, so it's hard to say exactly what medication therapy management is.  
The problem is that because it encompasses so many different practices, MTM isn't necessarily comprehensive. For instance, CMM includes an assessment of a patient's complete clinical status. It's not just about how many prescriptions are being taken by an individual, but about if that person is reaching their clinical goals of therapy. Another important difference would be that in MTM, it's often unclear exactly what the intervention is and what steps are being taken to care for the patient. In contrast, CMM requires a follow-up to confirm that changes were made, and that they produce medication optimization. CMM also includes the patient as an active engaged member of the team. Many sophisticated CMM programs call their programs MTM, but are actually providing comprehensive medication management services. 
A final point is that CMM is not a standalone adherence program.   
The critical steps for success with CMM
Adherence is just one component of many within the process of CMM. In fact, there are three foundational pieces of CMM.  
In practice, if a physician's workplace commits to delivering comprehensive medication management services, the first thing they need to do is ensure that they have what we call a CMM philosophy of practice. This is work from Todd Sorenson and Mary Roth McClurg, and they've published on this extensively. The CMM philosophy of practice is a set of professional values and beliefs held within the discipline that serve to guide practitioners' actions and behaviors, and it instills trust in that care delivery.  
The second area is the CMM patient care process, which is basically the standard approach to CMM delivery. It establishes a common language or the provision of CMM services. CMM requires an interprofessional team with a division of labor based on expertise, training, and education. GTMRx has outlined 10 steps to achieve successful comprehensive medication management:  
 

Identify patients that have not achieved clinical goals of therapy. 

 

Understand the patient's personal medication experience, history, preferences, and beliefs. 

 

Identify actual use patterns of all medications, including over-the-counter medications, bioactive supplements, and prescribed medications. 

 

Assess each medication for appropriateness, effectiveness, safety, and adherence

 

Identify all drug-therapy problems 

 

Develop a care plan addressing recommended steps including therapeutic changes needed to achieve optimal outcomes

 

Ensure patient agrees with and understands care plan which is communicated to the prescriber or provider for content and support

 

Document all steps and the current clinical status versus goals of therapy. 

 

Follow up to determine effects of the changes that were made, reassess actual outcomes and recommend further therapeutic changes 

 

Reiterate, coordinate care with other team members, and make sure personalized goals of therapy are understood by all team members.

 
The third component is the importance of a CMM practice management system. That includes a regular assessment of both the structural and system-level supports that are needed to effectively implement and sustain CMM in practice. 
How pharmacogenomics or pharmacogenetics (PGx) fits into the CMM process
 
How is the process of CMM affected or enhanced by the growing use of personalization in health care? 
The GTMRx Institute understands that optimal medication use may require advanced diagnostics. They enhance the provider's knowledge of an individual's response to a specific drug. GTMRx has a workgroup that's focused on the personalized use of medications, which has started their evaluation on pharmacogenomic testing. PGx testing is a companion and complementary diagnostic tool that can be accessed during the CMM process. When combined with the delivery of CMM services, this tool helps address the problems of non-optimized medication use, particularly adverse drug reactions and a lack of treatment efficacy. So, when integrated with a CMM program, pharmacogenomic insights allow for precisely delivered medical care based on the unique characteristics of an individual patient's genetic profile, lifestyle, and environment. But, if you want maximum effectiveness from pharmacogenomics testing, it should be combined with the service component that CMM offers. Because of this and other factors, our current trial-and-error method will one day give way to a more personalized and targeted approach to medication use. 
There are factors that need to be considered when integrating pharmacogenomics testing services into comprehensive medication management in order to support data-driven clinical decision making. This involves having clinical information available to the team at the point of care. At the same time, identifying those that have not achieved the goals of therapy should be rewarded. Another essential step is to promote precision medicine literacy, particularly among providers.  
Pharmacogenomic information is complex, but it offers tremendous potential for personalized treatment, care of individuals, and medication therapy optimization. What still needs to be done is to deliver that message and create a standardized approach to the care process. The other challenge is uptake. As researchers continue to identify gene variations that can affect the way a drug works, the routine use of pharmacogenomic information needs to increase. Unfortunately, testing is only routine for certain conditions. The data also needs to be moved to the point of care and to the electronic health record. As it stands, the common reports are not necessarily fully integrated into the EHR, which makes it difficult for information to be available to the entire team in real time. For instance, embedded PDF reports may be difficult to search for. Furthermore, this problem does not only apply to pharmacogenomics data; other patient-specific data needs to be easily accessible for CMM and complementary diagnostics tools to succeed.  
(Read also: Interoperability in Healthcare: Is It Living Up to The Hype? ) 
Conclusion
Thank you, Katie Capps, for this enlightening discussion on what CMM is and how health care professionals can use it to reduce adverse drug reactions in patients. The use of pharmacogenetics as part of the CMM process is an exciting vision that we are eager to see become commonplace in order to optimize medication use. We're also happy to see that GTMRx appreciates the benefits of EHR-interoperability to make information useful for every health care professional who helps a patient reach their treatment goals.  
If you want any additional information on the Get the Medications Right Institute, you can go to www.gtmr.org.  
About Precision Insights Podcast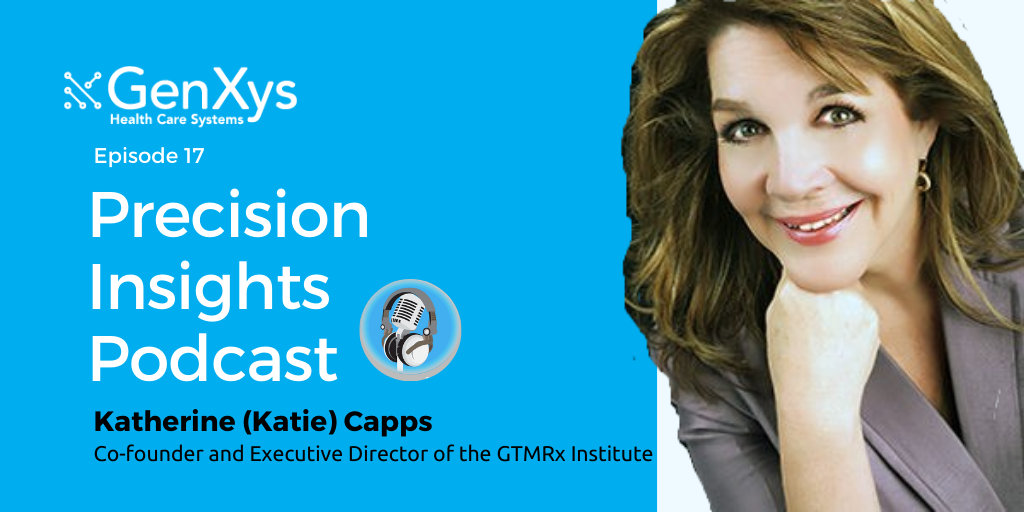 The Precision Insights podcast is a podcast series consisting of inspiring conversations around precision medicine with industry thought leaders and innovators. Every two months (and sometimes more), we share the most cutting-edge technologies, processes, and initiatives in precision medicine. If you're a patient, healthcare provider, healthcare executive, employer, or someone simply interested in precision healthcare, you're sure to find something useful in each episode. We hope that you'll join our listeners and start taking control of your health, or implement precision health into your workplace/health system as a result!
The Precision Insights Podcast is proudly made by the GenXys team. Feel free to get in touch with us, we would love to hear your feedback, ideas, or thoughts.